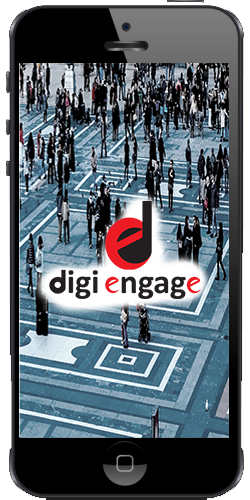 Lumata Digital's Value Added Engagement Solutions is further bifurcated in Campaign Management and Loyalty Management.
Campaign Management: Lumata Digital's Campaign Management Platform is a comprehensive, near real-time execution platform that manages campaign flows for subscribers throughout the digital customer lifecycle.
It has been designed specifically for clients to execute contextual marketing campaigns. The platform supports a wide variety of communication channels and dialogue responses. This gives an end result of reduced customer churns and also stimulates revenues, thus maximizing customer lifetime value.
Our Campaign Management Platform manages bulk campaigns per month for our clients and helps them in generating significant and sustainable net incremental revenue.

KEY FEATURES
Multi-step, multi-channel, campaign execution

Hundreds of synchronized campaigns are supported by our platform being scalable to meet campaign requirement.

Can be Easily integrated into existing systems or platforms.
BENEFITS
Constant monitoring of  subscriber response

Real-time operational monitoring, notifying and dashboards for campaign performance management.

Micro-segmentation, insights and automation directly.
Lumata Digital's next-generation customer loyalty solution is a highly flexible and configurable points-based platform which permits to create and implement an exceptional customer engagement program that effectively manages memberships and rewards, interact with customers across multiple channels and track program performance.
KEY FEATURES



Commendably manage and use customer data gathered across all touch-points

Develop a complete profile base concerning the behavior, lifestyles and habits of customers

Identify the most valuable program members for target marketing.

Prepare an optimal target group tiers for tailored offers, communication and reward strategy

Provide your customers with relevant offers and promotions in a timely manner

Build on-going dialog with customers through various channels including email, POS, POS TV, SMS, websites, direct mail, mobile application, Call Centre.

Ensure program members have constant access to their accounts via an online self-care portal or modern mobile application.

It constantly monitor program performance and track strategic operations

Distribute bonuses via multiple channels as rewards with different price plans, special privileges, service upgrades or additional minutes to encourage subscribers to increase their service usage
BENEFITS
Loyalty management helps to increase usage and customer engagement

Define tailored and real-time promotions for every element of subscriber invoices and transactions

Benefit in the launching and controlling of sophisticated cross- and up-selling promotions

Reduction in Churn: Loyalty Management helps to reduce churn rate.

Customer Retention: Loyalty management is a platform proven to retain customers

Make your customers your brand advocates by engaging with them through social media channels, letting them rate rewards and offering them a "refer a friend" opportunity

Customer Acquisition: Loyalty management not only helps to retain existing customers but also helps to acquire new ones.

New revenue streams: Advertising and customized offers opens up new revenue streams

Efficient Loyalty Programs: Instantly launch exclusive rewards clubs, deliver special discounts, online vouchers, giveaways, exclusive content, as well as offer trial access to a pre-offered service to break the cycle of price comparison.