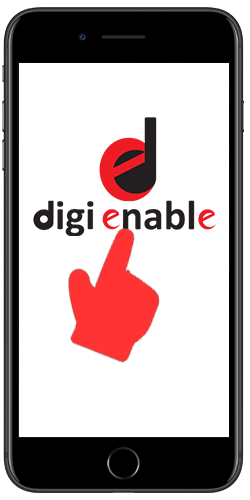 Your business will only win by marketing smartly – acquiring customers in a way that differentiates you from the crowd and builds an enthusiastic and valuable customer base. The content and digital service need to be monetized by effective promotions of the services resulting in customer acquisition and retention.
KEY FEATURES
Scalable and customized solutions designed as per the requirement of clients.

SMS to real-time SIM-toolkit based promotions

Post-call notifications
BENEFITS
Easy, affordable, and effective for building a customer database.

This is a time-effective method for lead generation

High conversion rate
digiEnable™ s a platform product which manages the subscription lifecycle of consumer and enterprise services. The service lifecycle begins from a service creation environment which allows to quickly roll-out new services. The customer engagement lifecycle service also extends to the provisioning of a service for a consumer; rating and charging for new services as well as renewals.
KEY FEATURES



Service Creation and Discovery
The Telco companies and enterprises design customized value-added services through the content delivery system for the end user depending on their various preferences.
Providing Services and variations in offers as per user's preference and through different modes of communication like the call, IVR or text depending on user convenience.
Once the service has been subscribed for, the entire process of the charges along with the number of days for the service information and deactivation procedure is provided to the user.
digiEnable helps in reminding the users of their prepaid balance status and the charges which will be levied. digiEnable smartly gives credit to the customers based on their historical imprints in case of low balances.
BENEFITS

It helps Operators to launch and deliver Subscription services to its end users
Unleash New Revenue Streams
The subscription engine works as a base for launching future services in the roadmap to trigger new revenue streams
Multiple CPs for Subscription
Allows carrier to integrate multiple CPs for subscription
Helps to reduce churn rate, increase customer loyalty and improve revenues.
Boost Subscription Revenues
Uplift subscription revenues by allowing Operators launching different type of subscription management systems.
digiEnable™ empowers operators and service providers to create subscription services for all bearers from a solitary platform. It brings a wider audience to the telecom operators regarding various content as well as information-based services. It also contains a module for enabling double consent functionality if required wherein the platform asks for an explicit confirmation from the customer before activating a subscription-based service. This helps Telco to manage various products/services in an organized way facilitating the way ahead for 'clean VAS'.