Lumata Digital's digiEmpower platform helps clients harness the power of big data without exhausting their human and infrastructure resources. Solutions by Lumata Digital leverage technology and expertise to unlock hidden opportunities and insights. We help some of the world's largest organizations prepare for future trends and achieve a distinct competitive edge.
Data Analytics
Do you struggle to manage the data gathered in bulk and you want a sure shot way to get the most of the benefit from that data? There is an excess of data coming from many sources which leave organizations stressed to manage data's diversity and complexity. Not only storing the data is costly, but conventional data management practices can be a pain area for IT resources.
Our in-house experts use technology, proven frameworks and tools clubbed with domain expertise to turn problems into successful business outcomes, delivering data visualization, enterprise data management, business intelligence and data analytic solutions under one umbrella.
Improving collaboration through the value chain, creating synergies, and reducing waste and inefficiencies by sharing data and insight
Promoting a demand-driven organization, embedding consumer insights across the organization to create a consumer-centric business
Developing insights from your organization, gathering and analyzing data that leads to clarified understanding of the cost-to-serve customers
Automated processing and analysis of the data in real-time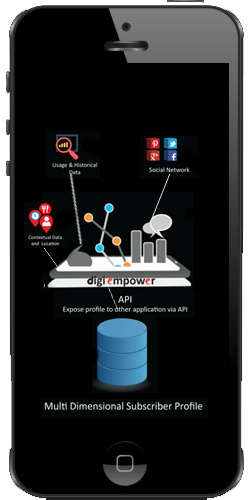 Improved business impact: with contextual information, the best action can be selected and executed at the right time.
Strengthens decision-making, advancing to a more predictive, better-informed decision methodologies
Churn prediction improves customer retention
Reach out to the target group with specific communication, offers or call-to-action to meet business objectives.
Data-enriched profiles improve targeting in upsell and cross-sell campaigns.